Sueños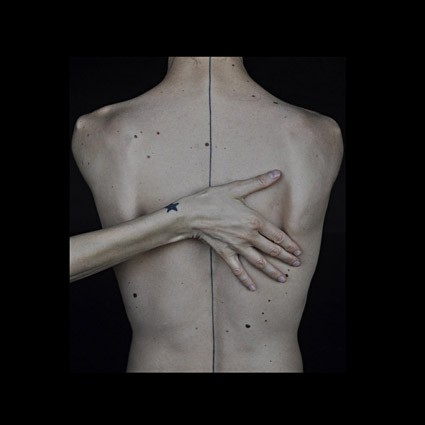 Sueños is a two-headed self-portrait and choreographed performance by Elli Medeiros and Mickaël Phelippeau.
The only thing he knew about her was a song: Toi mon toit. The only thing she knew about him was a series of photographs: the bi-portraits. During the bi-portrait Elli M. in 2008, he discovered an artist and a woman with a prolific career. In 2011, he invited her to work on a two-person choreographic project. She accepted the invitation and suggested a title: Sueños ("Dreams" in Spanish, because he liked the sound of Elli's mother tongue) as a means of organizing and staging both of their dreams… "the dreams you have while sleeping, and those you have when awake…"
---
The premiere took place in february 29th 2012 at Le Quartz, scène nationale de Brest, in the frame of festival DañsFabrik.
choreographic piece by and with Elli Medeiros and Mickaël Phelippeau
sound design Éric Yvelin
light design Érik Houllier
artistic collaboration Pascale Paoli and Valérie Castan
---
executive producer bi-p
coproduction Rencontres chorégraphiques internationales de Seine-Saint-denis, Le Quartz / scène nationale de Brest, Scène nationale d'Orléans
residency Emmetrop / Bourges
with the support of La Ferme du Buisson / Marne la Vallée, La Ménagerie de Verre, in the frame of Studiolab / Paris, Les Laboratoires d'Aubervilliers, Le Théâtre de Gennevilliers, centre dramatique national de création contemporaine, Collector Lille 2011 / in the frame of the project Code de Nuit © Cécile Paris
---
photo credits Pascale Paoli
Creation 2012
2012
Le Quartz, Scène nationale de Brest, in the frame of festival DañsFabrik, FR - premiere
Forum du Blanc Mesnil in the frame of Les Rencontres chorégraphiques internationales de Seine-Saint-Denis, FR