Nothing Compares 2 U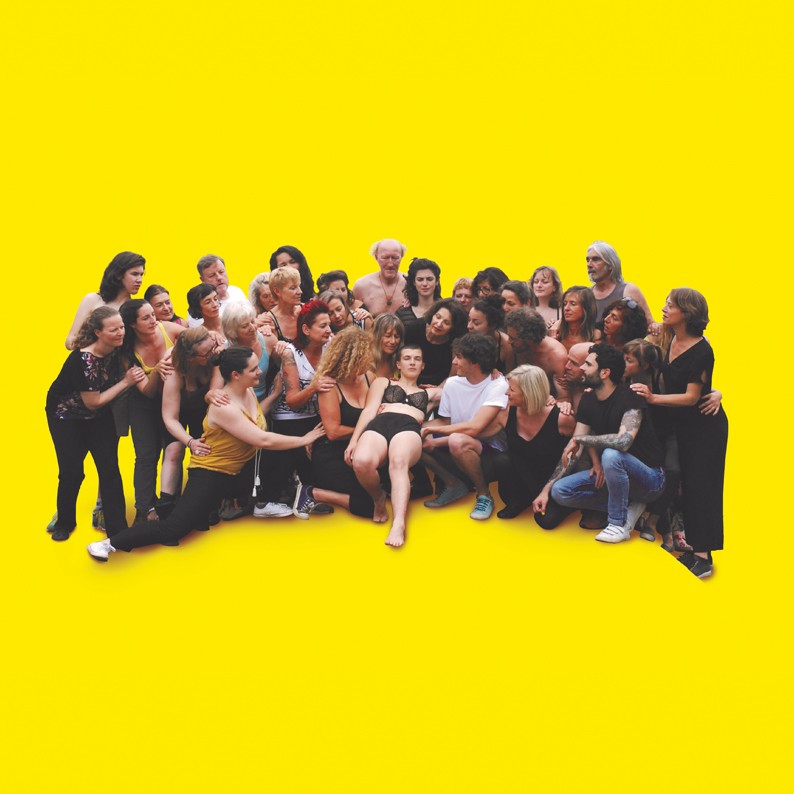 A COMMAND FROM CCN DE CAEN EN NORMANDIE (2018)
Every year, CCN de Caen's associate artists create a choreographic piece with inhabitants of the territory.
 In order to share a creative process, forty inhabitants from 17 to 80 years old are invited during eight weekends to participate in a creation adventure that will be performed on the stage of a cultural structure in Caen-la-Mer agglomeration.
This experience of a common project enables an individual fulfilment within a collective one.
It is obvious to see the choreographer Mickaël Phelippeau creating with the inhabitants, as the meeting and relationship to others is the driving force behind his artistic approach. Whether he works in a duet with a priest or with a Breton folk dancer; whether he creates a solo for a 14-year-old teenager, for a high school girl or, on the contrary, whether he brings 24 choristers on stage and even 11 female football players... What interests him is others. The portrait (individual or collective) is his playground, the discovery of a universe each time different is his driving force of creation. And it is always the encounter that triggers the research process. No presupposition therefore for this new creation open to forty people between 17 and 80 years old, the project took shape according to the people present and the studio work spread over eight weekends. Another indication, the choreographer has a real passion for yellow.
— Extract from CCN de Caen en Normandie's website
---
Presentation on june 23rd 2018 at CCN de Caen
Nothing Compares 2 U
Création habitants 2018
conception Mickaël Phelippeau
artistic collaboration Mélanie Giffard
performance Geneviève Achille, Gwenaëlle Andro, Sylvie Bacon, Aurélien Barbaux, Dorothée Bertrand, François Brisset, Léna Coms, Claire de Pierrepont, Pascale Delevoye, Monique Demaris, Axelle Dethier, Pauline Devos Dedeine, Laurent Divert, Isabelle Duvail, Pierre Faggiano, Zélie Fallet, Louis-Marie Feuillet, Isabelle Fresard, Sacha Gelin, Juliette Gellée, Gaëlle Guérin, Nadine Guy, Justine Haelters, Emmanuelle Joba, Julie Juret, Pierre-Louis Kerbart, Léna Le Goff, Fabien Lechevalier, Sylvie Legrand, Mariane Legras, Anne Marais-Gervais, Alice Mathy, Corinne Paquier Beekes, Valérie Pawlak, Lise Piquet, Clara Rambaud, Mélissa Seyier, Karen Vincent, Fanny Zundt
light design Audrey Quesnel
production Centre chorégraphique national de Caen en Normandie