Mit Daudi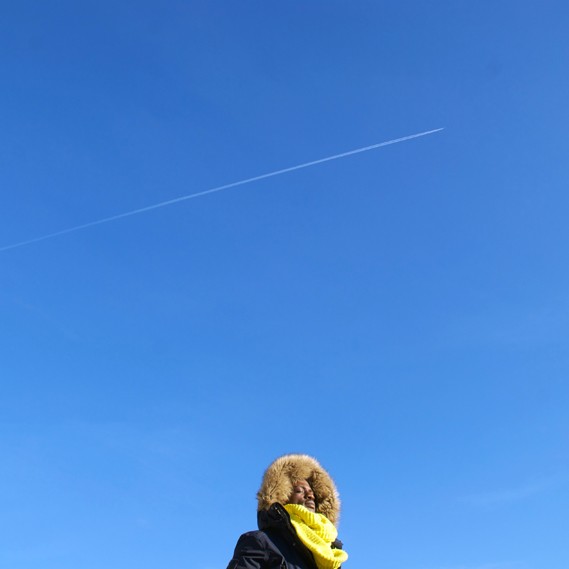 A COMMAND FROM THEATER FREIBURG - DE (2017)
The Daudi project was born out of an invitation from the Theater Freiburg, as part of a large-scale event revolving around the idea of heritage, organized by its dance and performance department. This event is the result of collaboration between the theatre and Freiburg's Modern Art Museum (Museum für Neue Kunst Freiburg). It centres on the question of the spectator as heir.
Twelve international artists, including Mickaël Phelippeau, will be given the chance to take over Freiburg's Modern Art Museum to work on methods of transmission, handover, and sharing. The artistic/scenic/choreographic material will be treated as if it were an inheritance that was then handed down to spectators.
The "ERBDEPOT" is an intergenerational research lab that will lead to artistic projects, installations, and conferences taking place both in the museum, and on two stages of the Theater Freiburg throughout April 2017.
For more information, visit the Theater Freiburg website :
http://www.theater.freiburg.de/index/TheaterFreiburg/Premieren_Schauspiel.html
"A few months ago, while working in Freiburg, Germany, I met Daudi: a young man from Uganda. He was taking a technical training course at the Theater Freiburg. We talked. He described himself as an "everyday dancer." He told me dance was a language in-itself and that he practised it all the time. I was touched and intrigued.
My work consists of questioning how each of us is the bearer of his/her own history, how one's own body expresses its own heritage, despite itself. The first phase of this project will continue this dialogue with Daudi, then observe what can emerge from it in a form that is danced, spoken, sung... from his past in Uganda to his relationship to the technical elements of theatre. And, perhaps he might begin by setting up his own space. And perhaps he'll bring out the first spotlight..."
choreographic piece by Mickaël Phelippeau
performanceDaudi Jajouth Simba
dramaturgy Anne Kersting, Ann-Christin Görtz
light & space Marek Lamprecht
---
commissioned by Theater Freiburg, dans le cadre du projet Depot Erbe
executive producer bi-p association
coproduction Theater Freiburg (DE), Le Merlan, scène nationale de Marseille (FR), L'échangeur, CDC Hauts de France (FR)
with the support of Fonds Transfabrik
Mit Daudi - extrait from Mickaël Phelippeau on Vimeo.