Taper dans la balle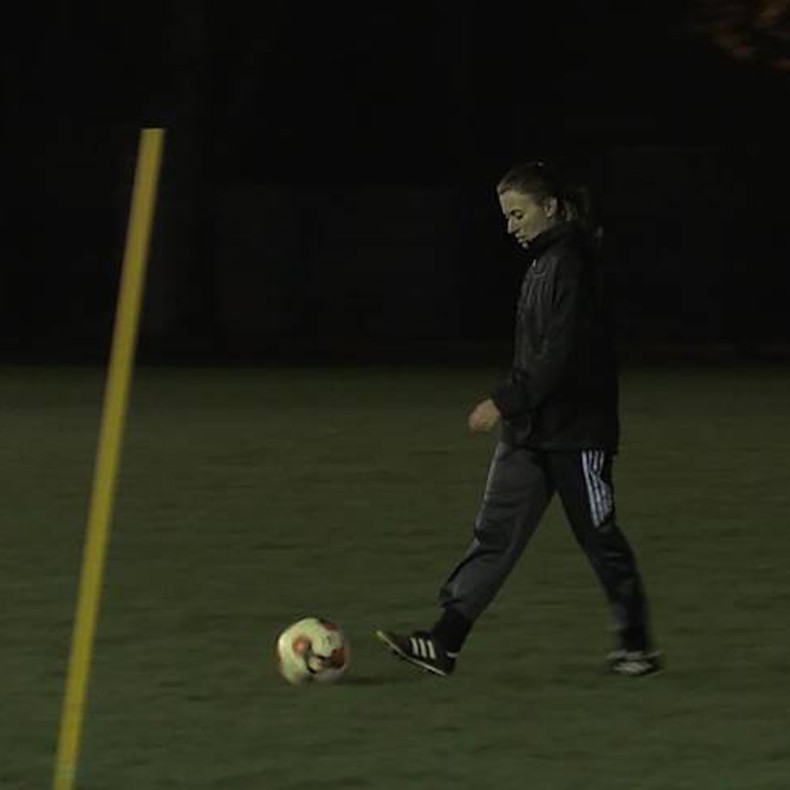 A FILM BY SOPHIE LALY (2017)
September 2017: 100 years after the first female football match, Sophie Laly makes Taper dans la balle.
This film follows a female football team specially put together for the occasion, invited to play its own part in Footballeuses, a piece by choreographer Mickaël Phelippeau.
12 female players tell us about their paths, how they discovered football and analyse the stakes of this sport in a society where it is often reserved to men.
They are between 21 and 57 years old, have different lifestyles, but are all connected by their need to play football; a common commitment that induces a rare sense of what a community is.
a film by Sophie Laly
from the choreographic piece Footballeuses by Mickaël Phelippeau
performance Béatrice Barros, Hortense Belhôte, Bettina Blanc Penther, Lou Bory, Carolle Bosson, Valérie Gorlier, Brigitte Hamon, Olivia Mazat, Vanessa Moustache, Coraline Perrier, Juliette Tricart, Fanny Vaucelle et Georges leur entraîneur.
image, sound and editing Sophie Laly
music Didier Ambact
production, diffusion, administration Fabrik Cassiopée – Manon Crochemore, Manon Joly and Isabelle Morel
---
executive production bi-p association
coproduction L'échangeur - CDCN Hauts-de-France (FR)
special acknowledgments to Georges and the senior female team of Bondoufle for accepting my presence and my camera
acknowledgments Mickaël Phelippeau, BONDOUFLE AMICAL CLUB FOOTBALL, Marcela Santander Corvalan, Marinette Pichon, Céline Deville, Julie Barrau, Mélanie Charreton
---
photo credits Sophie Laly