Sur la place de la femme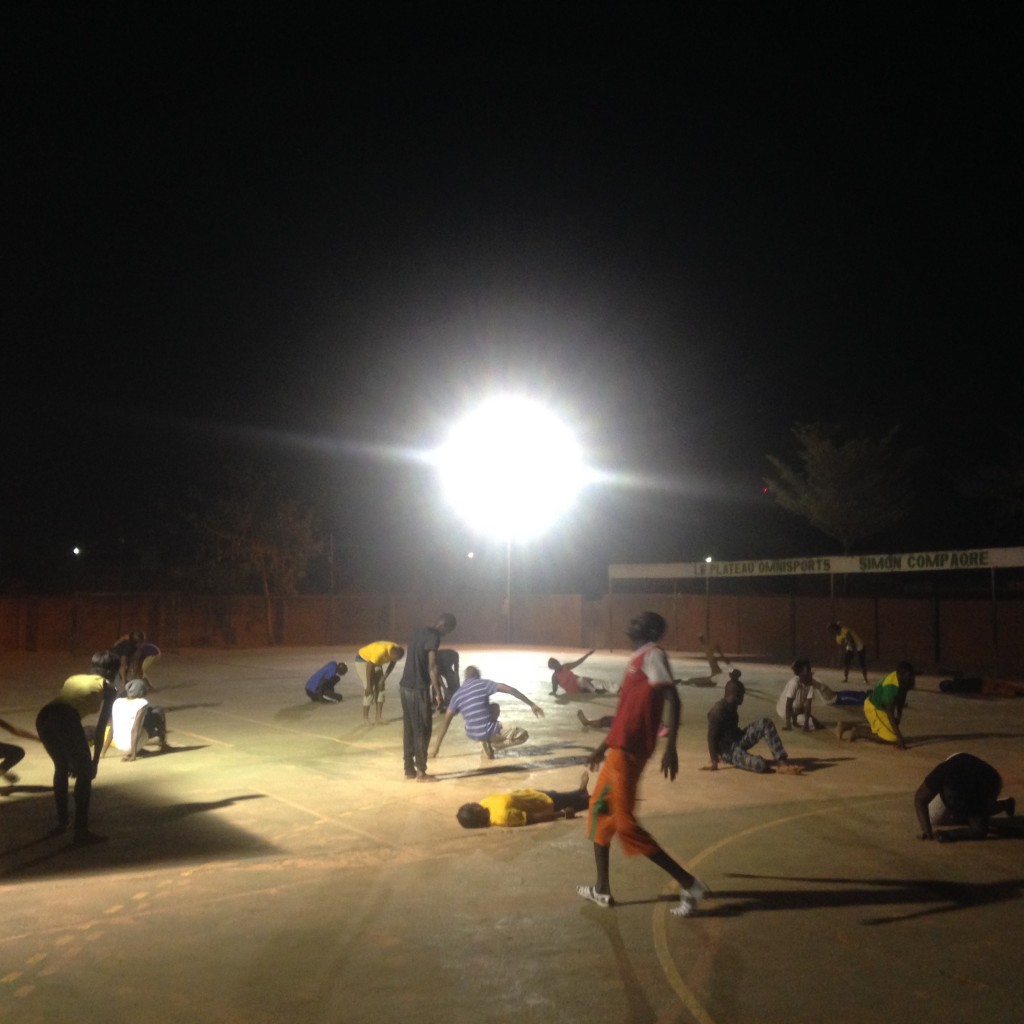 A COMMAND FROM FESTIVAL RENDEZ-VOUS CHEZ NOUS OF OUAGADOUGOU - BF (2016)
Every year since 2009, the art collective, ACMUR, has organized an entirely free, outdoor festival, "Rendez vous chez nous – Les villages d'Afrique accueillent les arts de la rue" where African villages host street art. This festival is a true platform for creativity in West Africa, welcoming several African and European artistic companies every year.
This large-scale event offers a chance for rural and urban populations to come together, thanks to an art form that communicates directly with local communities. Each edition takes place in the streets of Ouagadougou, Bobo-Dioulasso, and Boromo, but also in six villages within the rural town of Komsilga, and the orphanage in Loumbila. In 2015, for its 6th edition, 39 companies participated, offering over 100 shows to the 130,000 spectators spread over 9 days of festivities throughout the country.
The 2016 edition took place in February. Its director, Boniface Kagembega, approached Mickaël Phelippeau to participate with an in situ presentation involving amateurs from Burkina Faso.
In Place de la Femme – a public square in Gounghin, Ouagadougou's working-class neighbourhood , and the heart of Rendez vous chez nous – Mickaël Phelippeau and Claire Haenni organized a participatory dance piece. The purpose of this project was to allow locals to reclaim the Place de la Femme as well as their streets, transforming their vision of everyday spaces by directly involving them in a creative process where they would be the primary agents.
After working together for a week with roughly thirty local inhabitants, accompanied by professional Burkinabé dancers, they would all create an unexpected and surprising project using the simple principle of teaching and sharing, allowing every spectator witnessing the event to take part in the performance.
---
This project was presented in Ouagadougou on february 13th 2016.
choreographic project by Mickaël Phelippeau
artistic collaboration Claire Haenni
performance 30 participants du quartier de la place de la femme